I began this highly experimental hat with a cap that would sit close to the head. I used clay to alter a styrofoam head and molded fosshape over it to get the peaked shape that I wanted.
To make the brim, I made three increasingly large bands out of clay and fabric. I used these to stabilize the fosshape as i steamed it into shape. I found that i had to steam one curved shape at a time, which was challenging because i used one piece of material for the whole brim, not one per shape.

I finished the shape of the brim by stretching it over a board as well as the last shaping band. after I had steamed it and waited for it to harden and stabilize, I drew out the edge of the brim and trimmed away the excess. 

This was the first time that I had ever worked with fosshape, so i made a few miscalculations. the spaces between the curves were too deep, which resulted in fine wrinkles on the larger curves. If i were to do this project again i would create softer dips between curves, which would avoid the surplus of material that led to the wrinkles on the outer brim.

On a scrap piece of fosshape, I created a color scheme guide for myself. I then painted the hat using acrylic paint. my base layer was a gradient from yellow to magenta.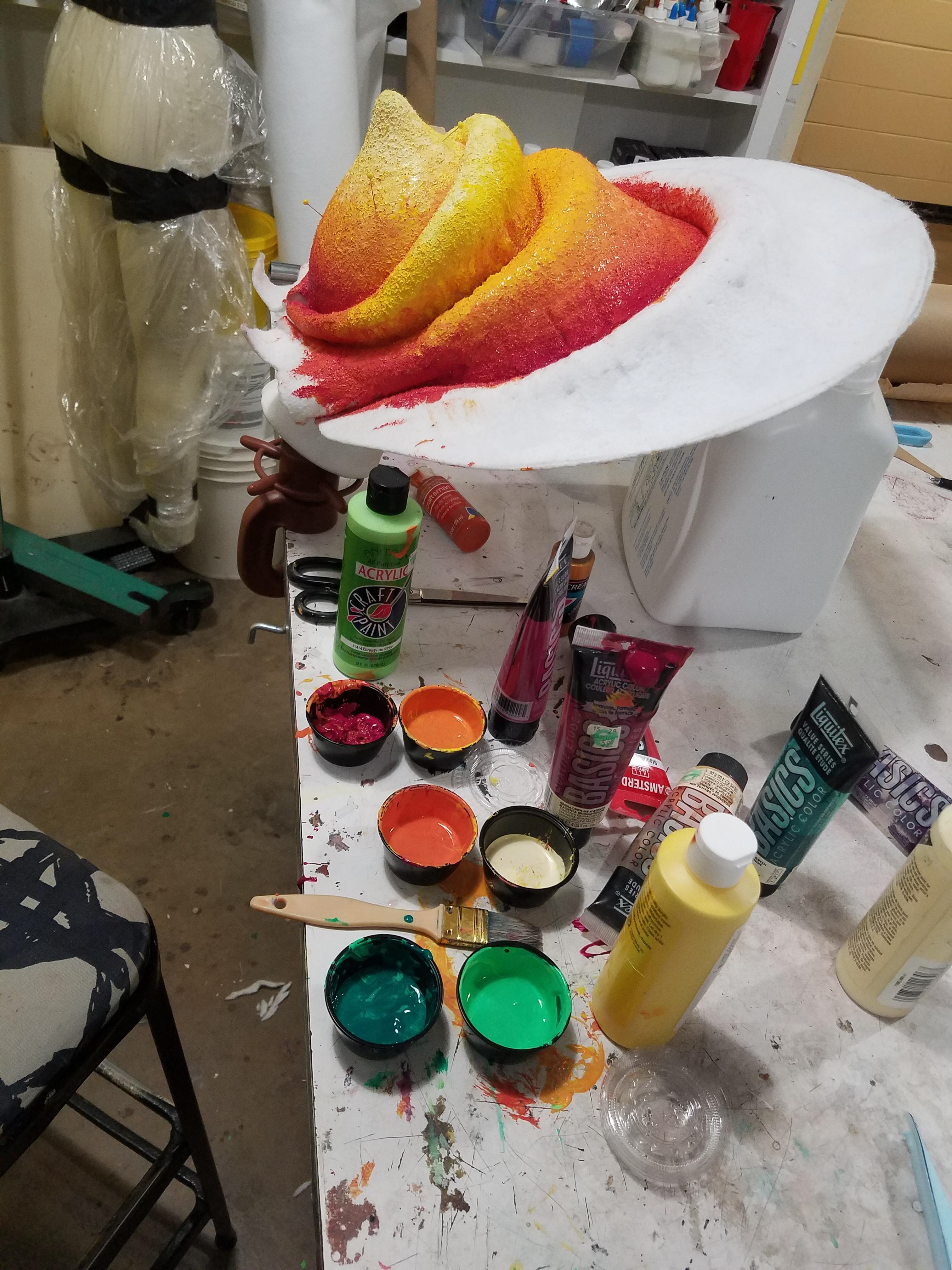 I created a veiny pattern on the exterior of the hat. I was inspired flower petals, and used it to mask the wrinkled fosshape. I then bound the edge using satin bias. the hard edges on the inside made lining the hat impossible, but if i were to redo this i would eliminate those edges and line it for a more polished look.