Shakespeare's Other Women

by Scott Kaiser (2017)
Shakespeare's Other Women
is an anthology of thirty-six original monologues that breathe new life into overlooked female Shakespearean characters. Kaiser has expertly applied our present-day perspective on women and the world to the classic characters. The costumes not only nod to classic Elizabethan theatrical styles, but complement every type of beauty, offering audiences a glimpse into the depths of each character's journey.
I designed around a one-piece costume base, adding to it to indicate character.
As the show progressed, the costumes became more elaborate, mirroring the audience's building investment.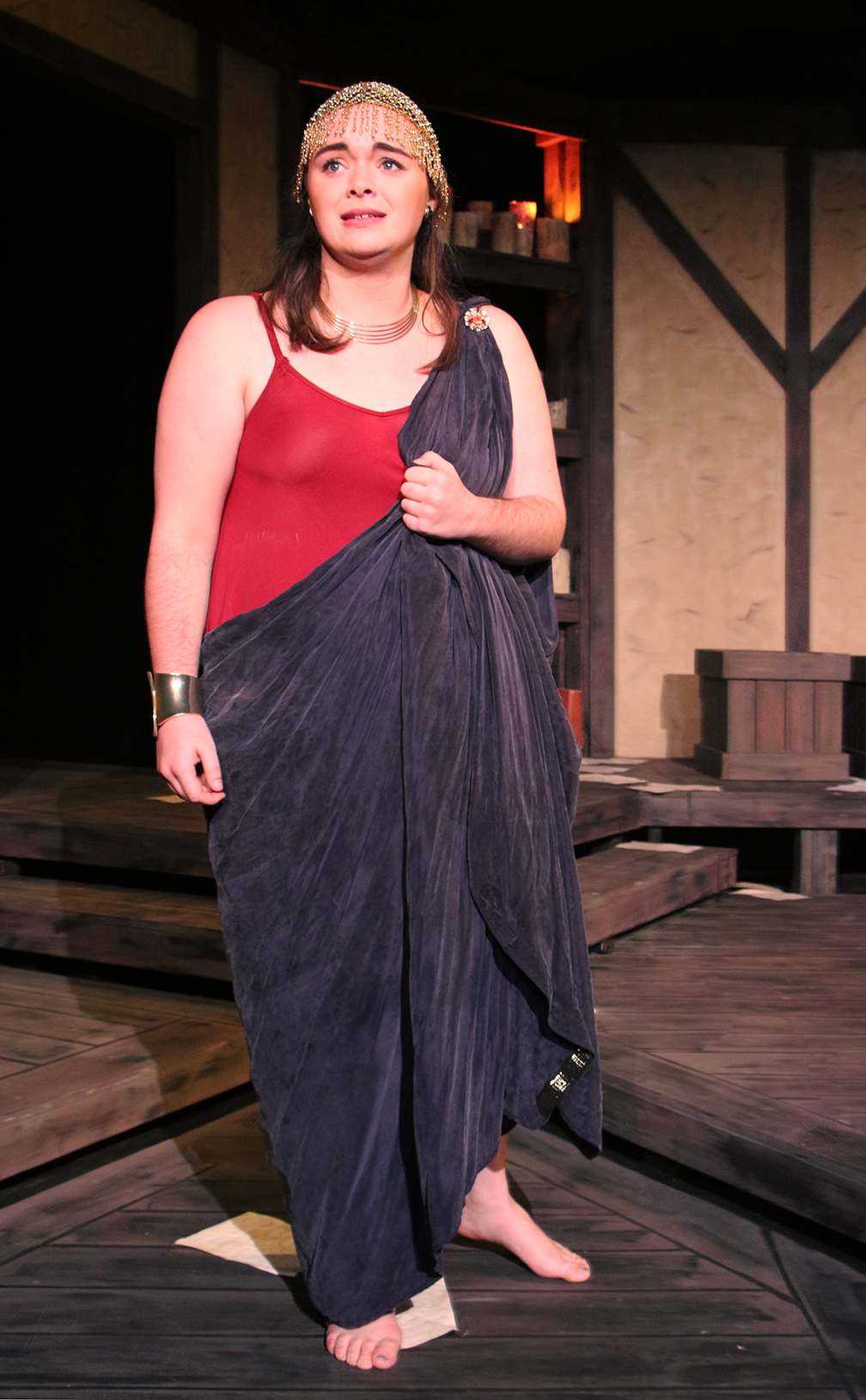 The men were neutral and period-appropriate compared with the vibrant women, ensuring that the emphasis be consistently on the women.
Director: Alissa Mortimer
Set Designer: Anthony Wilkinson
Lighting Designer: Joshua Robbins
Sound Designer: Alex McSpadden