The Designer gave me a series of old tattoos as references. I drew the four designs that he wanted to scale.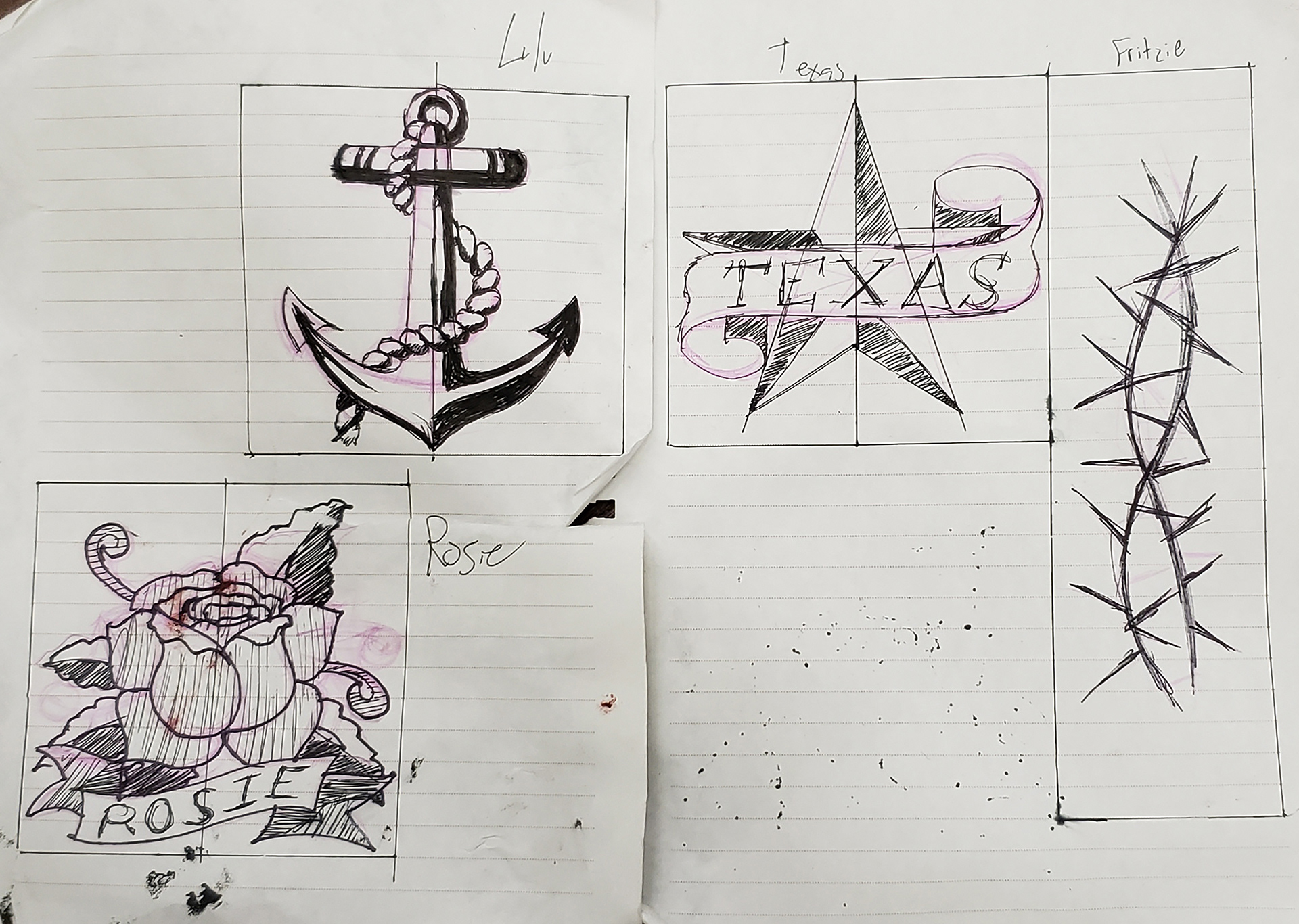 I found a durable, skin-friendly silicone. After obtaining it, I ran some experiments to figure out what mediums reacted well with the silicone base. It took some trial and error, because silicone is incompatible with most paints and adhesives. eventually i did find some materials that interacted correctly with the silicone.
 I laid out two small silicone strips and sealed them together with non-toxic silicone.

Using a mixture of silicone and pigment, I laid down the linework and the color, tracing my original sketches through the silicone.
From as close as 10 feet away, the silicone strips, which were designed to be discreet, blended in with the actors' skin. the tattoos could be applied and removed quickly, and lasted throughout the two week run.