Dogfight is a musical about the exploits of a group of young marines in 1963 on the night before they're deployed to Vietnam. Eddie Birdlace, a marine, meets Rose, a shy and awkward young woman and the two change each other's lives. The entire play is a flashback of Eddie's, who is returning scarred and broken from the Vietnam war. The musical addresses the cruelty of war and the infinite goodness of people, softened by a curtain of nostalgia.
The message of the play is dark and harsh, so all the designs had to reflect that. I utilized reflective fabrics and protective clothing to insulate the marines from their behavior.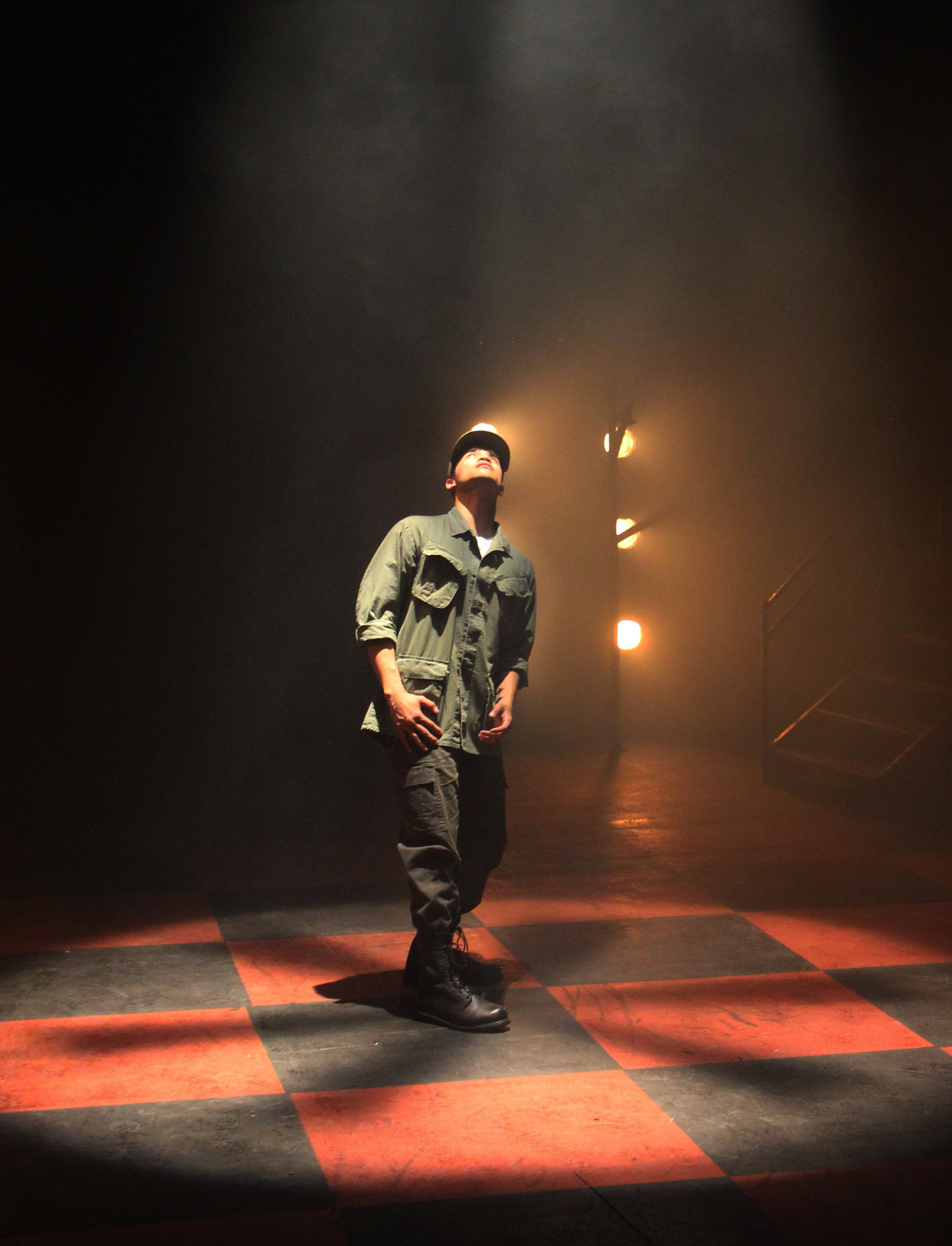 The marines wore their uniforms like armor.
A neon color scheme solidified the era and further emphasized the flaws on display within each character.
Rose's fashion remained unassuming and slightly awkward, representing her insecurities.
The ensemble women were each costumed to fit into particular 1960s niches.
Lyrics and Music: Pasek and Paul
Set Designer: Grayson Merchant
Lighting Designer: Caitlin Coffin
Sound Designer: Alex McSpadden